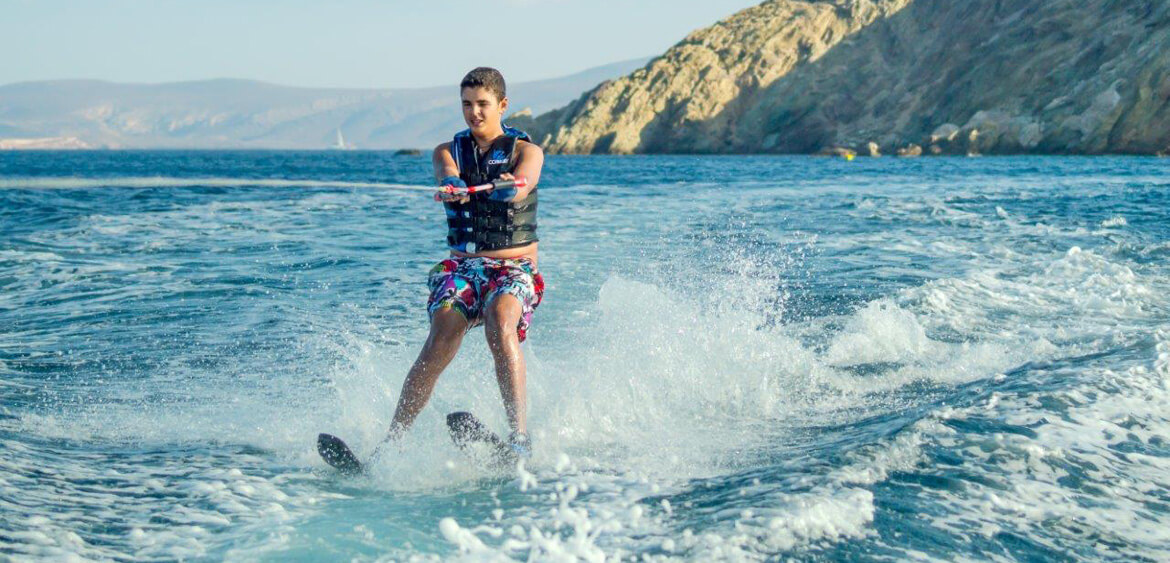 One of the most popular water sports, combining speed and physical strength! Choose between classic skiing (with two skis) and wakeboarding (with a board similar to a snowboard).
The necessary equipment includes skis, a life jacket, gloves, a handle on which the ski strap is fastened, water ski bindings and a wetsuit.
Water skiing is an exciting sport that exercises the whole body. It is intended for all ages and under the guidance of an instructor it is easier to learn than you might have thought.
Book Now
and get a discount on all our games
Enjoy with all your friends moments of laughter and fun, always with safety in one of the most beautiful and famous places of Crete, the beautiful Vai. Another incredible motorized water sport from our Club waiting for you to try.